Modern Dentistry. Trusted Care
Your Local Dentist In Valley Village and Studio City
At Laurel Canyon Dental, Dr. Darien Ephram takes pride in delivering compassionate and quality dentistry to the surrounding San Fernando Valley communities.
With our continuously updated technology, inviting space, and friendly team, we strive to bring you a personalized experience that leaves you feeling informed and confident every step of the way. From the early years of life through the sunset years, we offer a wide range of dental solutions for patients of all ages.
Complete dental care in a patient-friendly office
 Our dental office cares for you. We want you to enjoy a healthy, beautiful smile for life! We provide a full spectrum of dental care services to suit different patients' needs. Our services include.
• Preventive dentistry: At-home dental hygiene is great, but it's never self-sufficient. You need the help of a dentist to devise an all-rounded approach to dental health. We offer dental exams and cleanings to detect and treat gum disease, cavities, and other dental problems. Preventive dental care addresses oral health problems before they require costly and invasive restorative treatments.
• Cosmetic dentistry: Everyone deserves a great smile. But what if you have stained, chipped, gapped, or crooked teeth? You, too, can have a perfect smile. Thanks to cosmetic dentistry, Dr. Ephram and the team can use porcelain veneers, Invisalign, teeth whitening, and dental crowns to beautify your smile.
• Restorative dentistry: If you are missing teeth, we provide natural-looking dental implants to complete your smile. But what about damaged teeth? We offer tooth-colored fillings to treat minor tooth damage. However, we strengthen your teeth with porcelain crowns if the damage is extensive. Furthermore, we offer root canal services to treat pain and save infected teeth.
• Emergency dentistry: Dental emergencies rarely strike when you expect them, so we understand the frustration and panic patients may undergo looking for the right care. We offer same-day appointments to save your teeth, relieve pain, and preserve your dental health.
 Are you from Valley Village, California, and looking for top-notch dental care in a spa-like environment? You are in the right place. Laurel Canyon Dental, Darien Ephram DDS offers impeccable dental care to patients from all walks of life. Let us help you find your smile solution, from routine dental cleaning to implant-based restorations. Please dial (818) 514-7456 to schedule an appointment with Dr. Darien Ephram.
Top Services
Prevention
Good oral health starts with prevention. When combined with regular brushing and flossing, professional dental cleanings and oral exams can help keep your smile beautiful and cavity-free. Let's monitor your oral health and address concerns before they become issues.
Invisalign
Seeking to straighten your teeth without the wire and brackets of traditional braces? We've got you covered with Invisalign. Through a series of clear, custom-made aligners, getting the smile you've always wanted is easier and more discreet than ever.
Veneers
Whether it's perfecting any gaps or veiling years of stains, veneers are the most versatile way to enhance the natural beauty of your teeth. Our dentist crafts flawless, lasting veneers to help you look and feel like the happiest version of yourself when you share your smile
Dr. Darien Ephram, DDS
Sincere. Skilled. Genuinely Caring
Dr. Ephram's sincerity and personable nature connects with every patient he serves. He has a purpose and passion for making patients smile. As a skilled dental clinician, he offers patients of all ages an uncommonly refreshing and special dental experience. He takes the time to genuinely get to know the people who walk through his doors.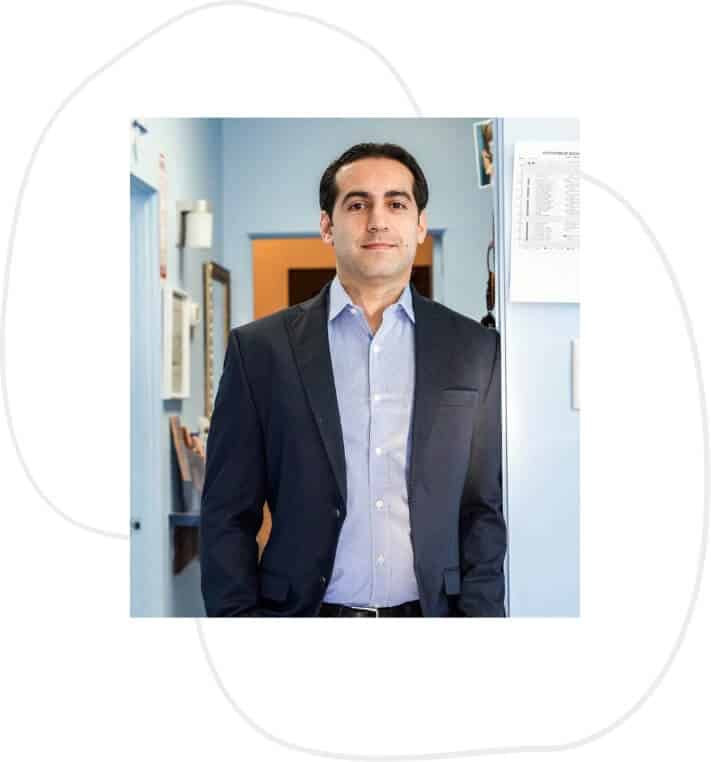 Real Stories. Real Smiles