Address missing teeth with a removable or permanent dental bridge
Dental crowns and bridges allow dentists to protect and restore damaged teeth. Typically, when tooth decay is severe enough that it can't be treated with a filling, a dental crown will be used to cover, or cap, the tooth. Crowns are also commonly used to seal teeth that have been treated with root canal therapy. And occasionally, dental crowns are used for cosmetic purposes or in smile makeovers.
A dental bridge is a type of dental work that replaces a tooth or a few consecutive missing teeth. Two dental crowns are placed on the healthy teeth living on either side of the gap left by your lost tooth. A false tooth, or pontic, is attached to the crowns and literally bridges the gap, replacing your missing tooth.
At the practice of Dr. Darien Ephram, we understand how important it is to have a beautiful smile–as well as to have all of your teeth in place. Missing teeth can leave Valley Village, California, patients feeling self-conscious and uncomfortable. Replacing missing teeth with a dental bridge, either fixed or removable, is one way that we can help restore your confidence and appearance.
Types of dental bridges
There are several different types of bridges available today, including ceramic, resin-bonded, and traditionally supported bridges. Each type has its advantages when replacing missing teeth and may be recommended depending on the condition of your existing teeth and your personal preferences.
A traditional bridge consists of two crowns that are fused together with a false tooth in between them. These are typically used to replace one or more missing adjacent teeth and held in place by being cemented to the teeth on either side of the gap. Ceramic bridges are similar; instead of using a crown to support each side, they use metal anchors, which are fused to the adjacent teeth and hold the bridge in place with small metal pins or clips.
A resin-bonded, or Maryland-style bridge, is usually recommended when there is little or no healthy tooth structure available on your existing teeth to be used as anchors. These bridges are held into position with a special dental adhesive rather than with crowns and thus require less preparation work done on your existing teeth. Some patients may find this type of bridge more comfortable because it does not need to be cemented onto their existing teeth. However, they may not be as durable or last as long.
Find out more about using a bridge for missing teeth!
The type of bridge best suited for replacing your missing teeth will depend on your individual needs and desires and the condition of your existing teeth. We can help you decide which bridge would be most beneficial for your smile restoration needs. Contact our team at Laurel Canyon Dental, Darien Ephram DDS today to schedule an appointment with Dr. Darien Ephram so we can discuss how a dental bridge could restore your smile! Call (818) 514-7456 to request an appointment at 12156 Riverside Drive in Valley Village, CA.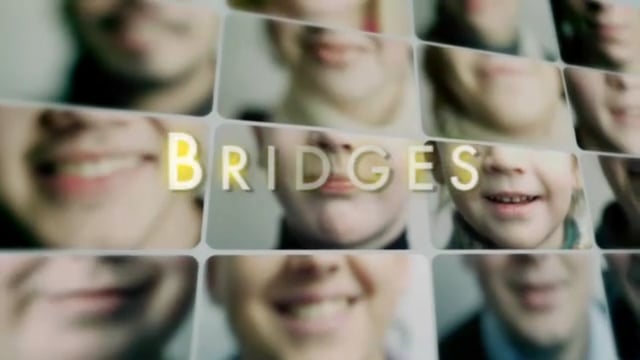 A bridge is a non-surgical way to replace one or many teeth. A bridge uses the adjacent teeth as anchors to support the missing tooth or teeth. With today's dental advancements, a bridge can be fabricated in a fairly short period of time, using a metal or nonmetal foundation. Don't let that missing tooth affect the way you speak, eat, and smile. Bridges yield immediate results that last a lifetime. Ask your dentist what type of bridge may be right for you.