Losing a tooth can have a negative effect on your life and the way you feel about yourself. It's important to replace missing teeth, and Dr. Darien Ephram is pleased to offer state-of-the-art dental implants, a permanent tooth replacement that will renew your smile and your self-confidence.
The Healthy Choice – Dental Implants
A dental implant is an artificial tooth root that anchors replacement teeth securely in the jaw bone. The primary difference between implants and other types of tooth replacement solutions is that they're the only option considered to be permanent because the implant is actually secured in your jaw.
One of the reasons we recommend dental implants is that they also improve your oral health. If we don't replace a missing tooth, neighboring teeth can start to drift out of alignment. Without the support of the natural tooth root, the jawbone may begin to break down.
Since the implant takes the place of the missing tooth root, it supports surrounding natural teeth and prevents deterioration of the jawbone. Also, dental implants are a standalone replacement, so we don't need to place dental crowns on neighboring teeth as we would with a bridge.
Dental implants allow you to eat, and speak again with confidence. We think you'll be amazed at how much the implant looks and feels like a natural tooth.
Placing Dental Implants
The first step in the dental implants process is a consultation with Dr. Ephram. At that time, we'll discuss all your tooth replacement options. If you're a good candidate, Dr. Ephram will coordinate placement of your implant with our specialist, who comes to our office to perform the procedure in a familiar setting. Using his skill and expertise, the surgeon will implant the titanium roots into your jaw.
The bone and tissue in your jaw gradually attach to the implant and become part of your jaw. Once the implants have healed, we'll have you return to our office, and Dr. Ephram will customize replacement teeth that attach to the implant.
Using dental implants, we can:
• Replace just one missing tooth
• Replace a number of missing teeth
• Anchor a full set of dentures or overdentures
• Support a dental restoration like a bridge or crown
Friendly Care by Skilled Professionals
When you visit Complete Dental Care, you can be confident that you'll receive the highest standard of care in a familiar, friendly environment. Dr. Ephram has advanced training in dental implant restoration, and our team will be there to support and encourage you through all stages of your treatment.
Making the decision to have dental implants placed is a big step for anyone. Before we plan treatment, we'll explain the process in detail and answer all your questions so we can be sure you understand what's involved.
Please contact our office if you'd like more information about dental implants as well as our other tooth replacement options.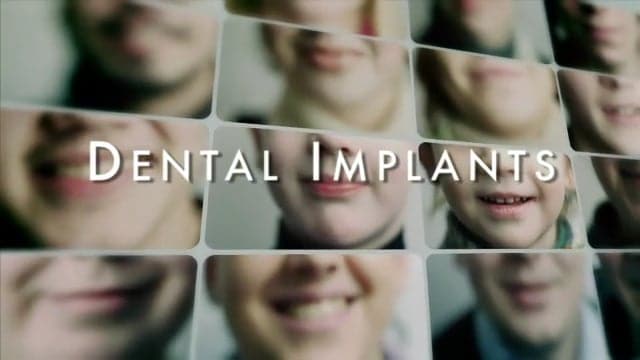 Dental implants are titanium roots, that are replaced with in the jawbone to resemble a tooth or group of teeth. A screw is inserted through the gums and into the jawbone. A porcelain crown is then attached to the screw to become the new tooth or teeth. They can be used to support dental prosthesis including crowns, dentures, and bridges. Today's treatments are so natural looking, no one will know you had surgery. There's approximately a 95% success rate for all implants. With modern advances in dentistry, some implants can be restored immediately with life like all porcelain crowns. For more details ask your dentist.