Do you get nervous just thinking about having a root canal? Most everyone we know has the same reaction. Misunderstandings about what happens during the procedure have continued for decades. But we know that in the hands of an experienced professional team, root canals don't have to be stressful for anyone.
At Laurel Canyon Dental, Darien Ephram DDS, we take your comfort very seriously. Our team has performed hundreds of stress-free root canals, and we go out of our way to put you at ease. When you're confident that you're surrounded by people who care about your needs, it's easy to sit back, relax, and let us work to restore your dental health.
Why Root Canals Are Necessary
First of all, let's clear up one common myth – root canals don't cause pain. They relieve it! If you've ever had a root canal infection, you know that it can be a very painful experience. Any time you have this type of intense pain, you need to pay attention because it's a sign that something serious is going on inside your tooth and should be taken care of immediately.
Deep within your tooth is a space that contains the material that keeps your tooth alive. Damage to the tooth caused by injury or decay may damage the nerve and lead to infection. If we don't treat the infection, the pain will continue and you may end up losing the tooth.
It's important for you to know that the problems that make root canal therapy necessary can be life-threatening if left untreated. Please don't put off the treatment you need because of fear or anxiety. Let us provide you with root canal therapy in a comfortable environment with our gentle, compassionate touch.
The Root Canal Procedure
Considering the relief they bring and the positive effect they have on your oral health, the root canal procedure is actually fairly simple. During your root canal treatment, Dr. Ephram uses state-of-the-art dental instruments to gently remove any trace of infection. When he's certain that the infection is cleared away, he will cleanse and seal the tooth.
Throughout your procedure, our team focuses completely on your needs. We understand that you may be stressed about receiving treatment. But you can feel confident knowing that we'll be with you every step of the way to ensure your complete comfort.
We've performed many successful root canals, but there are times when we may refer you to a specialist to ensure that you get the high-quality treatment you deserve.
Please Call to Arrange an Appointment
Advances in dental technology have made root canal treatment more efficient and comfortable than ever before. Using updated treatment techniques, Dr. Ephram can perform root canals that reduce the amount of time you need to spend in the dental chair. You can feel confident when you entrust your oral health care to our experienced team!
Do you suspect you may need a root canal? If so, we encourage you to call us as soon as possible to arrange an appointment. If you're in pain, give us a call and we'll make arrangements to see you as quickly as possible. Our office is at 12156 Riverside Drive, and you can reach us by calling (818) 514-7456 to request a visit.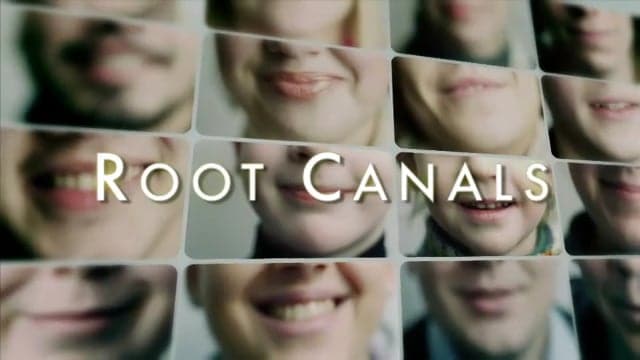 Root canal therapy is a very common procedure. It has a reputation of being undesirable and painful. But when done properly it is actually painless. Every tooth in your mouth is composed of a crown and a root. When a cavity or bacteria penetrates the tooth, the root and its nerves become irritated. As a result, the bacteria within the pulp cavity needs to be removed and cleaned in order to restore the tooth to its healthy state. Following the procedure, the tooth is fragile and consequently is restored with the natural crown for a lifetime of durability. Root canals have a success rate of 95% or greater. Most root canal are diagnosed by patients' sensitivities to a specific tooth. Be sure to consult your dentist any symptoms or discomfort occur.